What are the IT-YoungStars?
A group of motivated and involved people, who will take their own success, their own career in their own hands.
Will you be part of it?
If so, then you're going to work on your career together with the other IT-YoungStars. You will take care of all the important topics which usually don't have the time in an average day.
The Group will stay together (at least) for a year. The program runs in parallel of your normal working days. Online. Via Podcast. Via Forum. Via Video Conference. In your speed.
Training only works over time. One-time-courses usually have very few impacts, if any. Here is your effective way: Training on the Job, immediate exchange with the group and permanent realization along the day.
This is success is done!
These are the high lights of the program: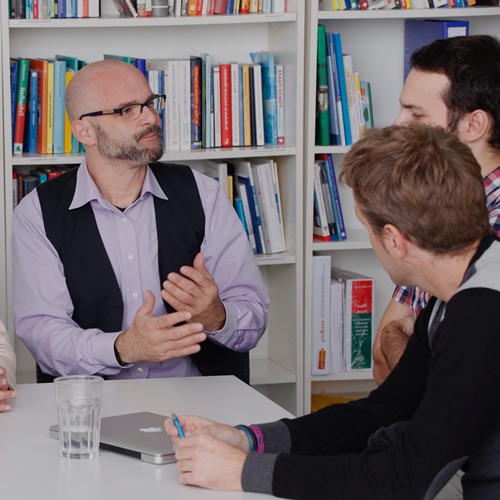 The Curriculum can and should be influenced by the participants. At least these Lessons will find its place:
Your position, your goals, your career strategy.
Presentations
Goals, goals, goals
Communication styles
Time management & Meetings
Recruiting + Outsourcing
One on Ones + Feedback
IT-YoungStars
September 2018 - August 2019
Let's work on your success!
Alumni
The participants of the current turn keep their unbeatable price from last 2017.
22€/Month
264€/Year
Early Bird
The Subscribers of my newsletter have been given a voucher valid until 31. July. :
39€/Month
468€/Year
Regular
You can sign in for the regular tariff until the end of August.
48€/Month
576€/Year
If you don't like the program, you can leave within the first four weeks an will be given the money back.
The prices are including VAT. It has to be payed the annual fee.